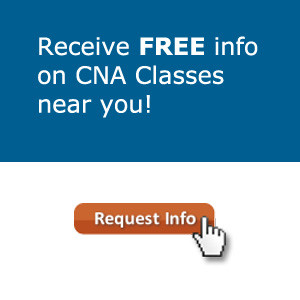 When it comes to healthcare, you will discover that certified nursing assistants or CNAs are some of the most important members or the health care staff.
All nursing assistants, aides and CNAs do the same job- they make sure the patients get the best care possible. However CNAs are those nursing assistants, who have passed a nursing aid course and have finished their education with a CNA exam. Even though each state regulates its own requirements for the CNAs, the minimum training requirement in US is 75 hours of classroom and clinical training. Once you have done your CNA classes, you need to take the certification exam. When you successfully pass that, you will become a CNA and can work in variety of different places like hospitals, nursing homes, private residences etc.
Career prospects for nursing assistants is varied- there are lots of different options available for you. One should not view their qualification as CNA as something final. Once you are in the nursing assistant position you can also learn to become a registered nurse (RN) or licensed practical nurse (LPN). On top of that you have various other well paid degree options available for you!
There are few steps you must take on your way of becoming a CNA
 Find the schools near you! There is no point in finding school that is too far for you, even though alternatively you should also check the online CNA classes.
Request more info from those school! This way you can compare their course fees and lengths and make the right choice for you!
Enroll for the course & study hard! Yes, there is no way around this part. You must complete all your training before taking the test!
Take CNA test! Once you are done with your CNA classes, take your certification exam. If you pass, you will be entered into nursing aide registry and you can start looking for a job as a CNA.
Find the perfect CNA job! Now that you have your qualifications, all you need to find is a right employer for you. With the growing demand for nurses and assistants, the demand for CNAs is higher than ever!
Start your CNA career today!